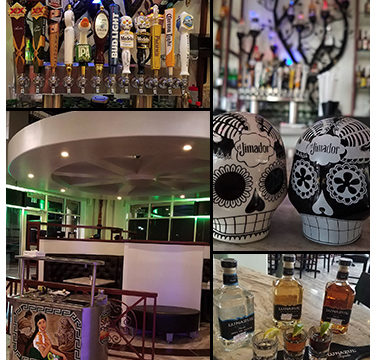 ABOUT US
San Jose Mex & Tequila Bar has it all !!! A unique menu with an ambiance all it's own. The food is superb and the presentation is as good as it gets.
Growing up in Jalisco, Ruben Leon and Josue Flores and his brother in law, loved their grandfather's traditional cooking, when they inmigrated to the United States about 25 years ago, they all worked in mexican restaurant in Virginia and North Carolina, and longed for the cuisine of their childhood, so they decided to open a restaurant together.
Always looking for more, innovating modern concepts of food, in place where you can find a bar of more than 100 tequila, our margaritas will make you return, we invite you to enjoy a good Food, in modern atmosphere with best friends and family.
MON – THU
11:00 AM – 10:00 PM

FRI – SAT
11:00 AM – 10:30 PM

SUN
11:00 AM – 09:00 PM

ADDRESS
11201 Galleria Ave
Raleigh, NC 27614

PHONE
919-435-6050